Status: Out For Delivery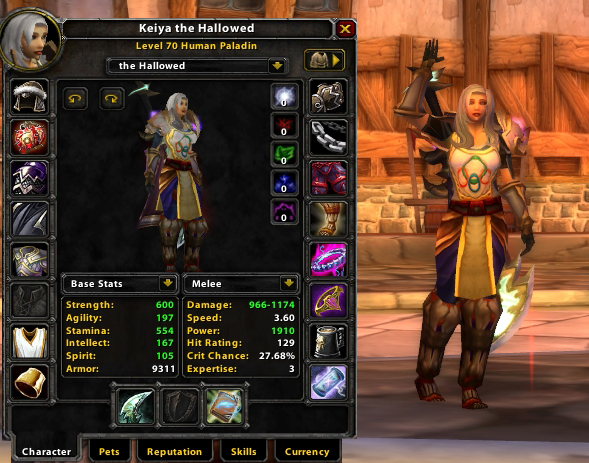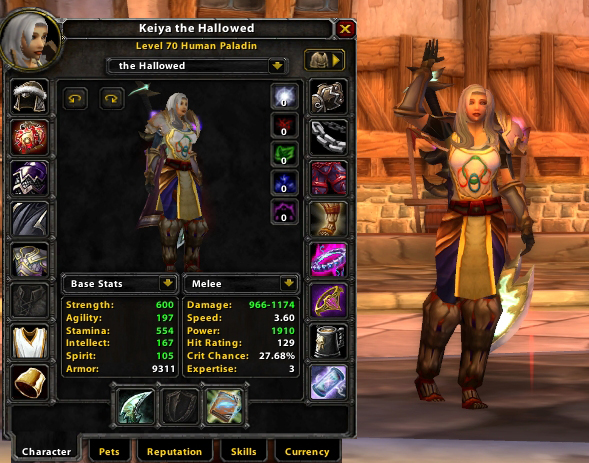 Expect many WoW posts and very little of anything else for the next couple of months for obvious reasons. I need to remember to turn the music back on while leveling the new content. I've had it off for a long ass time and don't want to miss the new soundtrack.
I cleared out Keiya's inventory space, fixed her addons, added in the experience bar and parked her at Stormwind Harbor. If anyone else is looking for a good customizable experience bar mod, XPBarNone works very well (pic). Curse all of you people who got their game early and have no work/school. QQ me.
I finally respec'd both my hunter and my cat. I went with the cookie cutter 51/10/0 BM build. I am really liking the pet talent trees because it makes so much sense versus having to wander around taming random animals. I took the Beast Mastery talent after all for the extra skill points. I might tame a Core Hound or aDevilsaur at some point; I really want one but I honestly cannot stand the stomping sound.
One of the reasons why I am looking forward to Wrath of the Lich King is because of the Lore. The Burning Crusade was an absolute blast, but aside from Illidan and a few other things, it was a little out there in terms of the Warcraft continuum (spacegoats!). Anyway, I am going to take my time reading all of the quest text (especially since I wasn't in beta and thus haven't done any of them). I have a bad TL;DR habit.