Spring 2009 Anime
Obligatory and occasional non World of Warcraft related post :P. I've gotten back into watching anime lately and for once, kept tabs on some of the this season's lineup. These are the shows that I am definitely going to continue watching, though I might end up dropping K-On in lieu of patch 3.1 and all.
Fullmetal Alchemist  Brotherhood: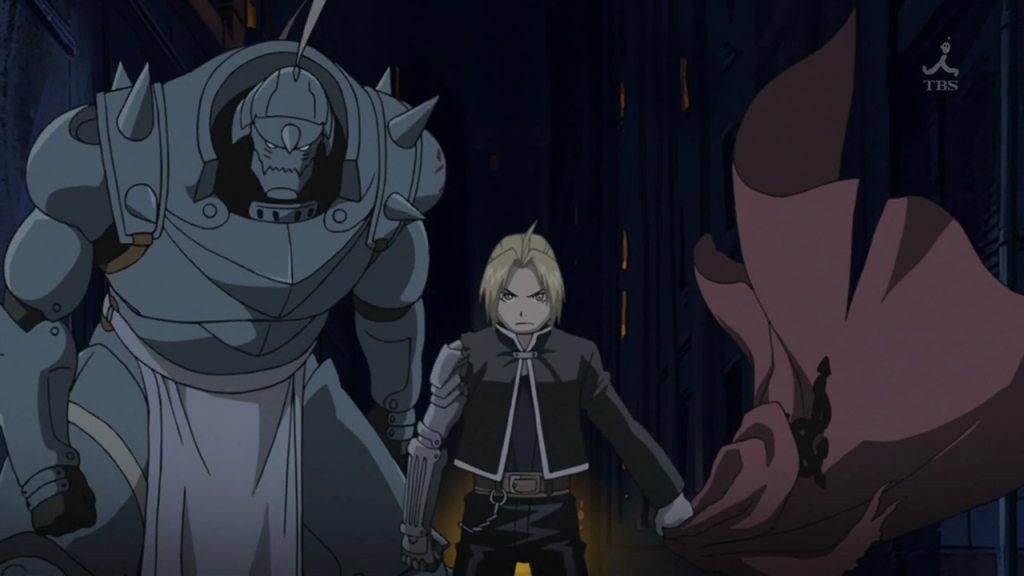 If you haven't seen the original Fullmetal Alchemist series, it's no big deal; Brotherhood isn't a continuation, but rather a remake following the manga (I think).
Except for Ed and Al, I think all of the voice cast has changed. The only difference that I noticed was in Colonal Mustang's voice, but it wasn't a real big deal. What else can I say? FMA is one of my favorite series. *fangasm*
The anime adaptation of the Playstation 3 game of the same title. I'm usually suspicious of RPG to anime transitions, since most end being cheesy and awkward.
This one though was quite good. The animation, character designs, and music are more or less identical to that of the game. Good introduction to the series, looking forward to watching more.
I wasn't going to watch Cross Guard because I was under the impression that was a sports shounen series, but it was highly recommended by several people so I gave it a go.
Very impressed by the first two episodes. It's looks to be a good slice of life show; the baseball is secondary to the characters and interactions.
Not quite sure what this series is about yet, but the first episode had intrigue, very high production quality, action and most importantly, penis humor. I can't really ask for much more.
Oh, I'm too lazy to look this up at the moment, but the character designs in Eden look very very similar to those in Honey and Clover. I'm betting that they were designed by the same person.
I enjoyed watching this show even though it's cliche moe at best. It's cute, I like the premise and rock bands are awesome even if they are cheesy and girly.
My guess is that they perform some kind of awesome concert at the end of the series. Unless K-On gets really bad, I'll probably continue to watch it.