CES 2011: More Electronics Porn

Mean for this to be typed and posted a week ago, oh well. I had the chance to attend the Consumer Electronics Show in Las Vegas again this year. Apparently the only reason why either of us visits Vegas is to eat food and view gadget porn. Drinking and gambling? Not so much lol. Though the convention seemed even more crowded than last year, it was loads of fun. A couple of paragraphs of random stuff: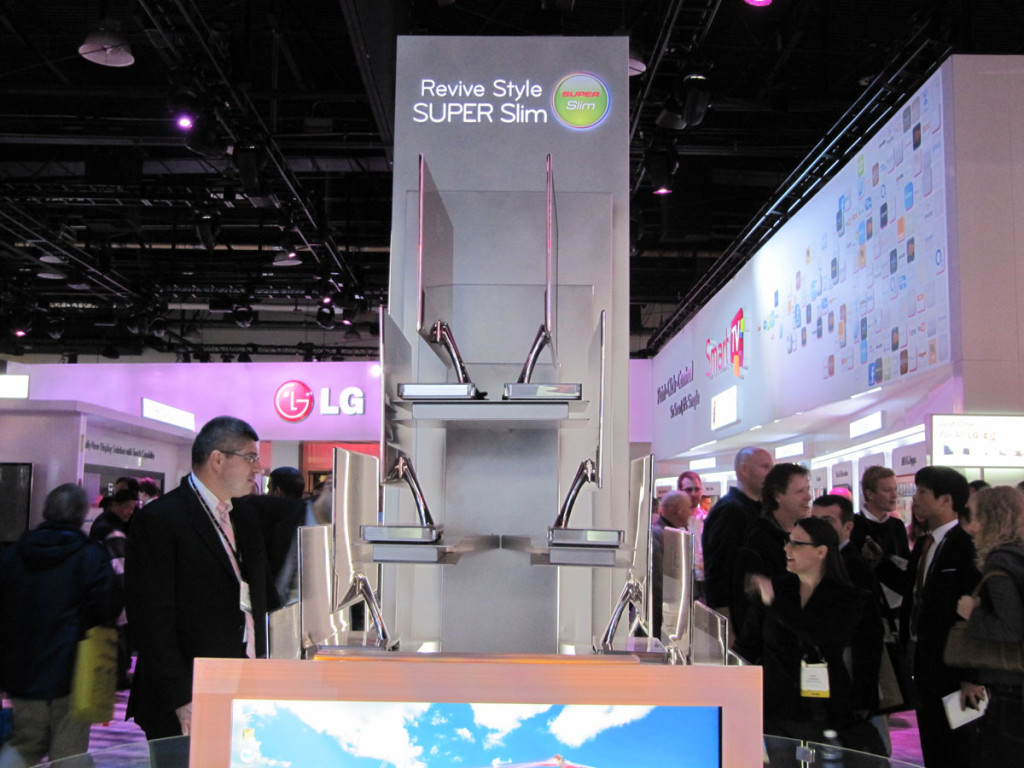 Mobile computing had a large representation at this year's CES, both in terms of technology used (next generation of chipsets, etc) and devices; Tablets in particular. Oh so many tablets. There was also still a big focus on 3D, both with and without glasses. If I recall correctly, there were only a couple of glassesless TVs at CES 2010. This year, just about every major TV vendor had one on display in some form. The television quality was impressive, but the 3D effect had less depth than the with glasses sets. They were also fairly sensitive to distance and viewing angles. The 3D wasn't all that effective if you weren't standing close the TV within a fairly narrow range. I still don't get the focus on 3D and don't see myself ever sitting in front of anything for an extended period of time wearing those godawful glasses. Oh: Blu-Ray Star Wars!
I didn't realize that Windows 7 natively supported and detected touch screen devices. There were quite a few tablets and all-in-one TV/PC devices running off of native Windows 7. The user interface wasn't as slick as some of the other devices, but I like the idea of being able to both create and view content on a portable device. The Android 3.0 (Honeycomb) tablets were the clear favorite. The Motorolla Xoom won CNET's best of show.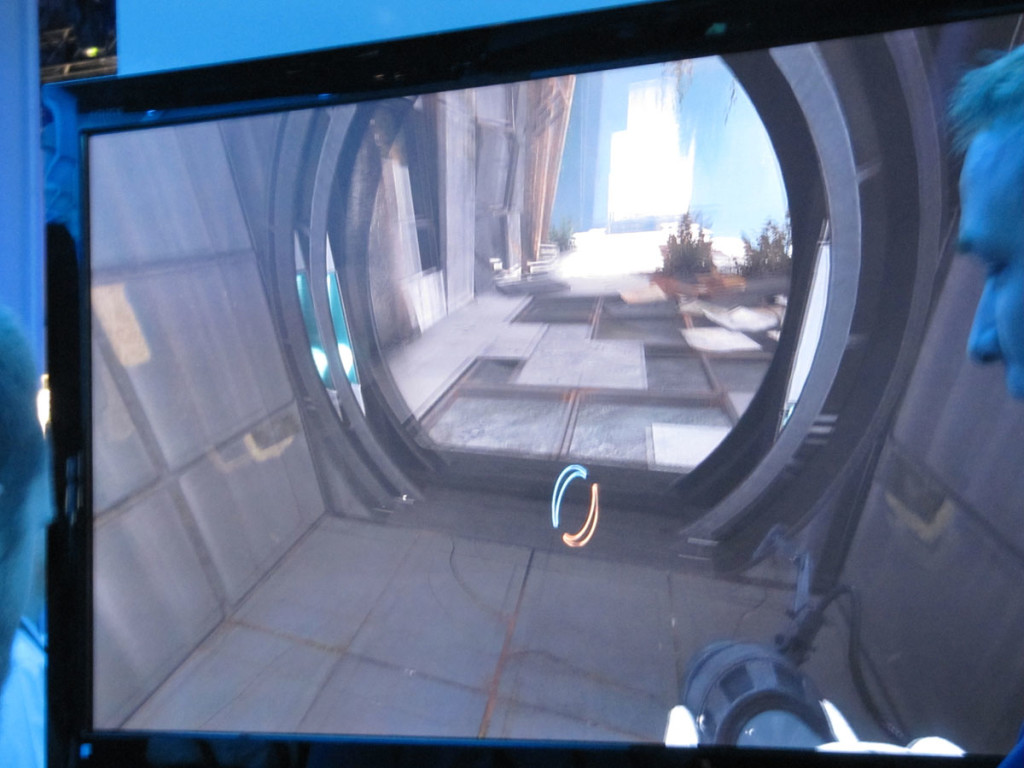 Razer had a magnetic PC motion controller demoing Portal 2 both at their booth as well as at Intel's booth. Apparently, since the base station uses a magnetic field to track the controllers, it's not sensitive to line of sight. It's going to be launching this year for "under a hundred dollars" with exclusive Portal 2 content. In terms of game support, I think the Hydra SDK is already available on Steam. I am going to be really really tempted to get this. Under a hundred is a good price point, but it depends on how many other past and future games offer support. Exclusive Portal 2 content and general curiosity may be the deal maker.
Most of the big name audio manufacturer's were present with new and currently available products on display. I am considering purchasing a nicer headset so I took a look at most of the products on the floor. I am normally pretty wary of wireless devices (audio quality, latency, battery life), but Creative's Tactic3D Omega looked pretty interesting. They seem a little flimsy though. I am sure that the intention is to create a light weight pair of headphones comfortable for hours of gameplay, but I personally like headphones that feel solid (I've broken a couiple before :/).
I have a gallery with a couple of photos from the convention. More pictures will be added later but I am an aweful photographer…