WoW Hodgepodge: Defias, Deathwing & Top Hats
Hahahaha I found this gem off of WoWit today and thought that it was pretty funny. Garrosh may be a dick but Varian Wrynn kind of is one too. It is pretty interesting though how the front of Stormwind had been on fire for a good two months. Those construction workers sure don't look like they are doing a whole. But on the other hand, it's not as if Varian is going to pay them. Oh those silly Defias. I guess you shouldn't stiff the bill We can't judge him too harshy. I mean he is a single parent raising the one and only teenage character in the game lol.
Oh, I finally got that stupid Standing in the Fire achievement. Deathwing literally flew over me while I was doing the Ramkahen dailies in Uldum.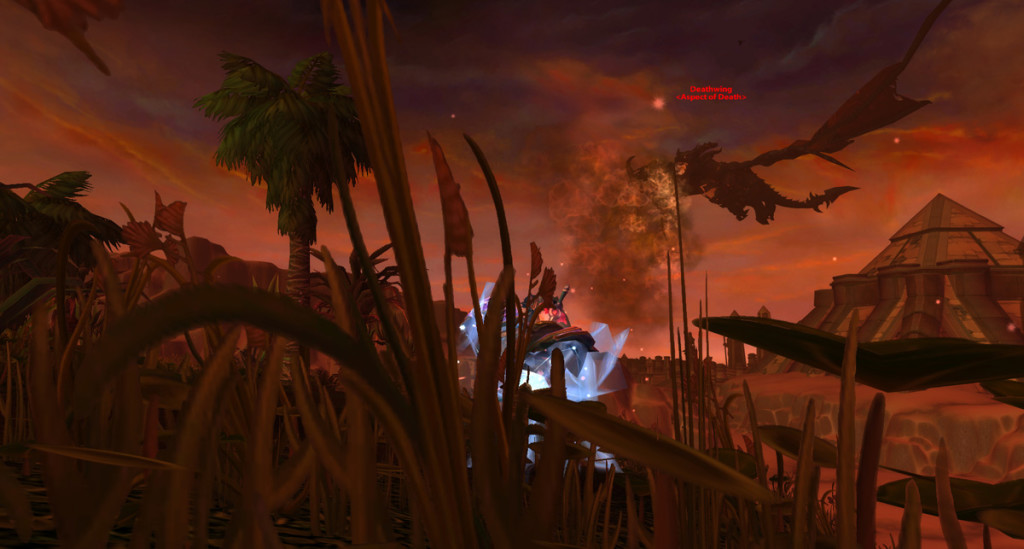 I have been running heroics regularly for a while with marginal drop success. My luck has been somewhat better this week though: I finally managed to replace my cape as well as both of my trinkets. The axe that I wanted dropped off of the cache in heroic Throne of Tides but the DK tank won it. Bah, next time. The only plate items that seem to drop are for tanks and healers. QQ.
I started leveling my Worgen Druid. The Worgen starting area is quite nice, I was almost sad to have to move on. Looking forward to checking out the 1 through 60 zones and how they have changed. 60 to 80 will be a pain in the ass but by then I will have hopefully accumulated some of the guild heirlooms (close to guild level 10 at the moment). How can you not love a wolf with a top hat? So dapper.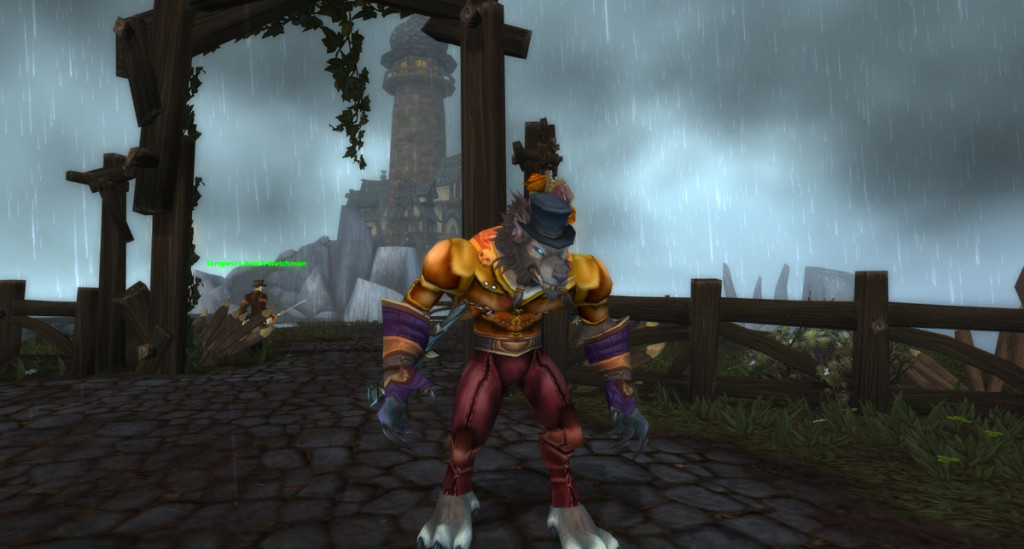 Oh: Leveling blacksmithing sucks.