Keiya's Workspace: September 2008
If this post magically vanishes within the next few days, it's because the module broke or something like that. I am playing with a drupal fotonote module that allows for flickr/facebook style css-rollover image annotations. Unfortunately though, it kind of hasn't been updated in a long ass time and doesn't do 100% of what I want. But close enough.
My work area hasn't changed a whole lot since the last desk post in 2007. Overall, I am happy with my setup. It is comfortable. I will though, probably ending just buying a normal HDTV and a larger primary monitor sooner or later. The TV-card works like a charm and all, but I can't really change the channel AND play a full screen game. It's also annoying swapping between analog and digital whenever I use the PS3.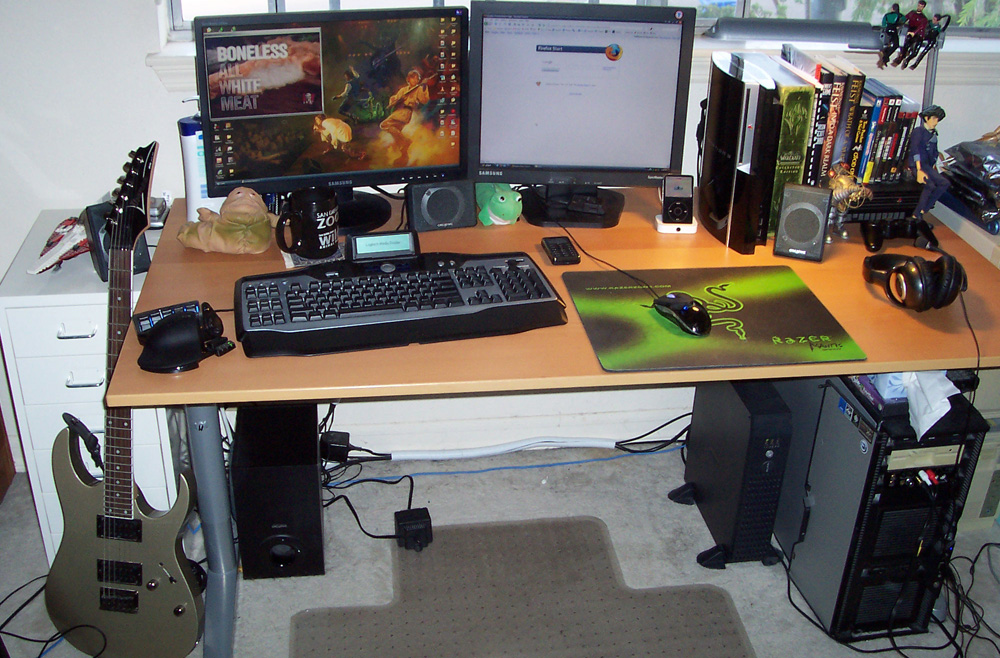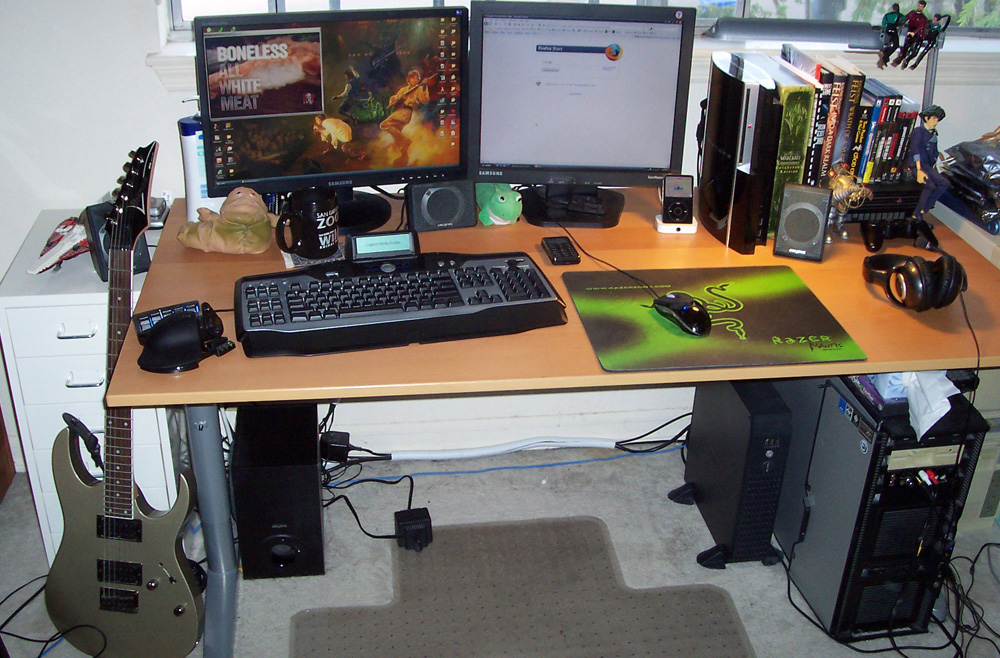 Games/etc from left to right: World of Warcraft: The Burning Crusade Collector's Edition, Hal Leonard Guitar Method, Ender's Game by Orson Scott Card, Into a Dark Realm by Raymond E. Feist, Wrath of a Mad God by Raymond E, Feist, Good Omens by Terry Pratchet and Neil Gaiman, The Sims 2: Apartment Life, Shadow of the Colossus, Metal Gear Solid 2, 3 & 4, Grand Theft Auto IV & Resistance: Fall of Man.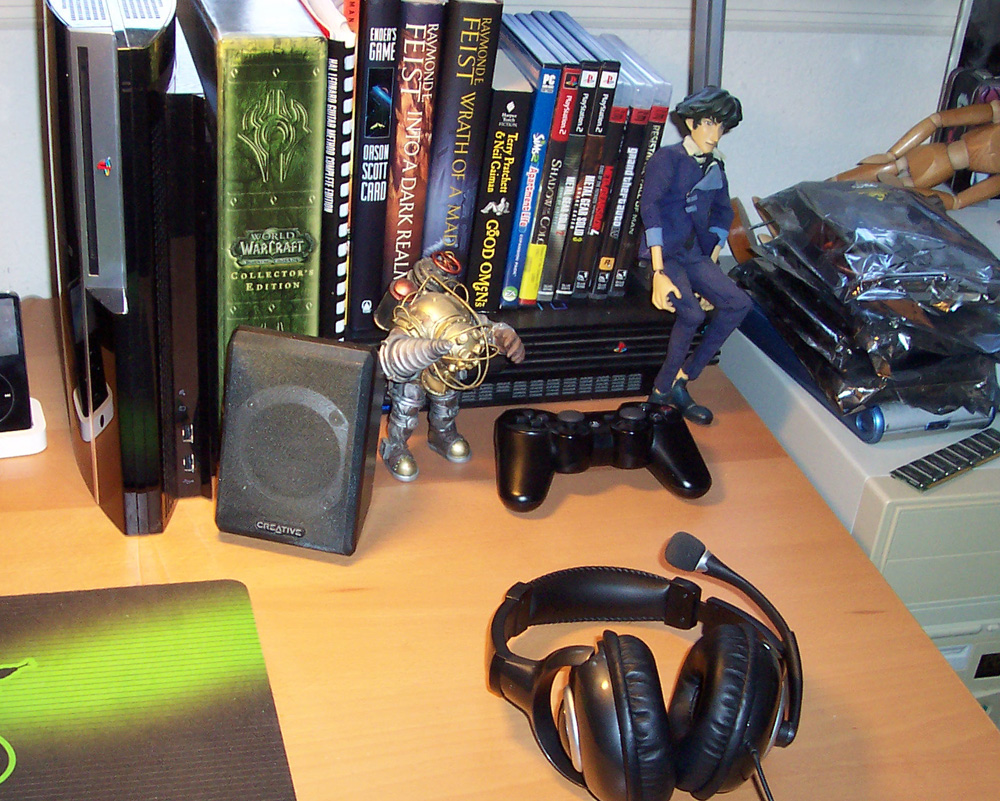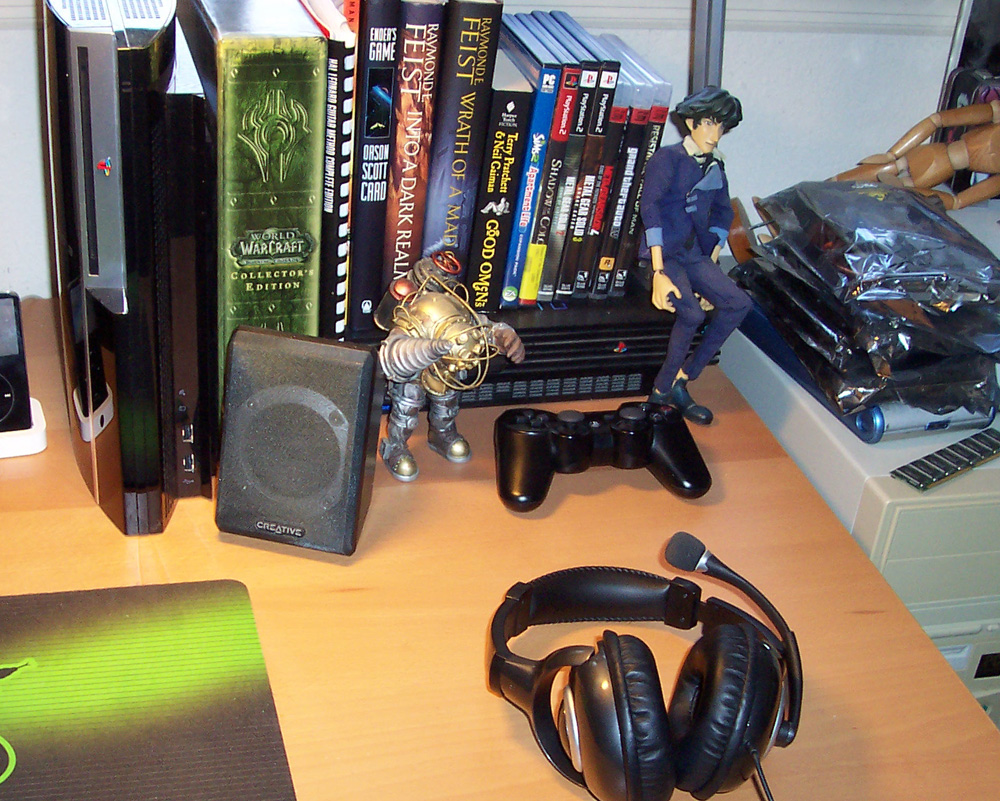 The white drawer is fairly new; It was $40 at Ikea or something. I took up playing the guitar early this year, so here is my setup. Fun fact: Because of the way I like to sit (I'm right handed and lean to the right) and because my computer chair has armrests, I keep kinking guitar cables. Need to remember to sit differently….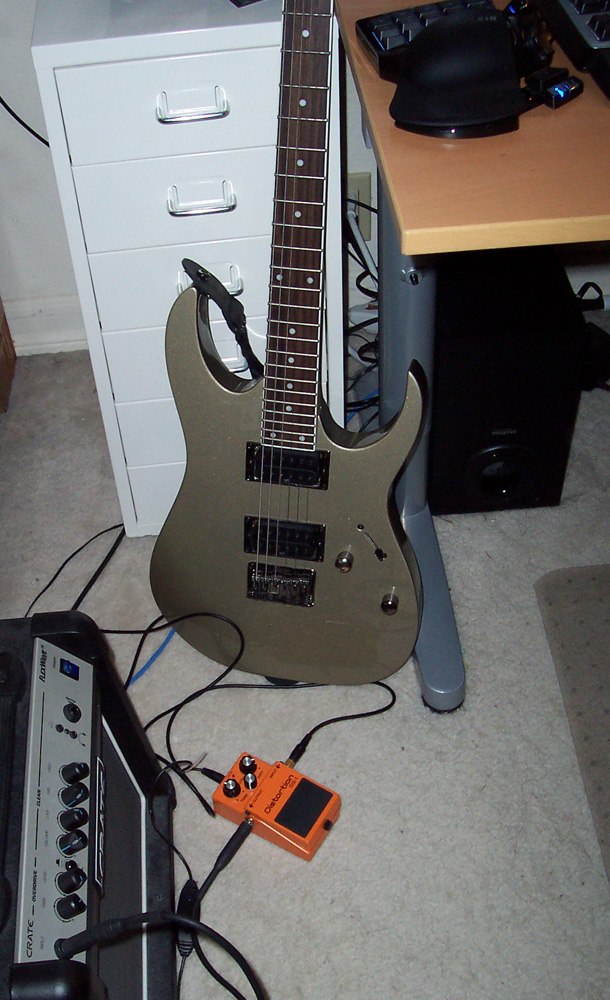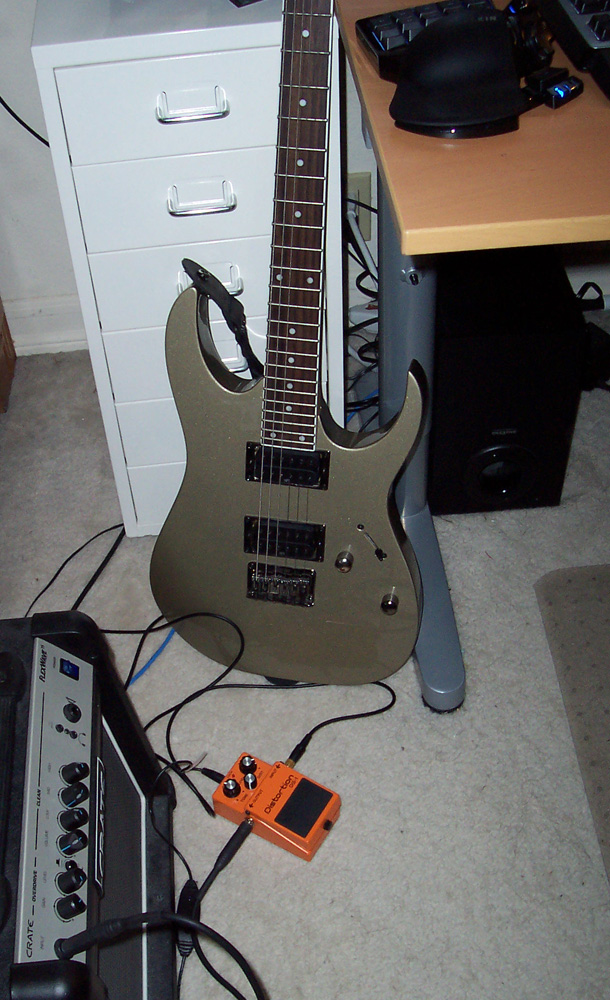 When did I build this machine? Two years ago? It still performs fairly well, though the CPU is a bit of a bottle neck at this point. I will probably build a new machine in a year or two. Whenever this machine starts crapping out or whenever I am no long able to run new games at fairly high settings (probably the later).