Airsoft Helmet Project: Part 2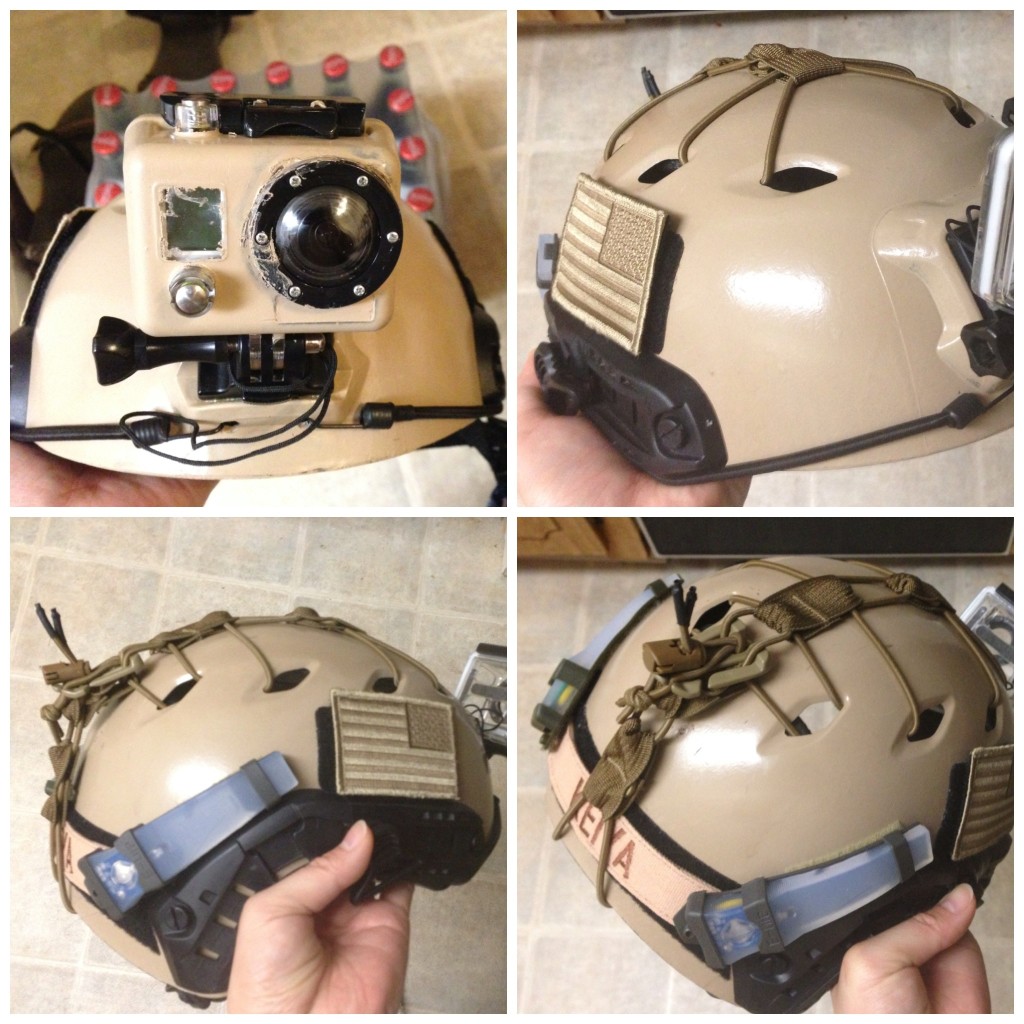 Follow up to the helmet post. I like almost everything about my GoPro except for the fact that the clear plastic housing reflects in the direct sunlight when we are running field games. I finally got tired of it giving away my position and having people pretty much aim at it all day, so I ended up spray painting the housing. It's not the cleanest spray job to say the least; I didn't tape up the LCD viewport very well, allowed some paint to leak through, and attempted to clean it up with acetone which made it way worse. So consequently, it's hard to see the battery meter and camera mode unless in direct light, but no big deal. I still don't like the color all that much but no one has any ultra-flat spray paint in stock with coyote brown. Also added some bungee cording and what not.
Another issue: The ESS turbofans are kind of large and bump up against the front of the helmet. I am looking into buying lower profile full-seal eyepro that will mount on the arc-rails. So far, the Smith Optics Boogie Regulators seem like the best option but I've heard they fog pretty badly unless you are constantly moving around.