Ring Bonus 7: The Legend of Korra Book 1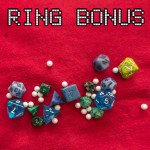 Tonight on Ring Bonus, we discuss The Legend of Korra: Book 1, which we greatly enjoyed watching this past week. If you haven't watched it yet, we do discuss spoilers on the show, but an audible warning is given before hand. We also discuss house hunting, a recent movie shoot that we were a part of as well as all of the airsoft antics that we have been up to lately.
Obligatory "Keiya will be returning to WoW soon" bit, but for reals this time, despite the fact that I threaten to return to WoW within the first 10 minutes of each episode that we have aired.
Dave's /r/justiceporn post about a woman lying to a cop makes it to the front page. Mad karma yo.
As always, thank you for listening and please feel free to subscribe to the Ring Bonus via the RSS feed as well as via iTunes. We also have a forum and would love to hear topic suggestions and what not.