Ring Bonus 3: Streaming Services and Stuff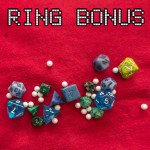 We recorded this last week but just got around to editing and posting the new episode because Keiya felt that it was more pertinent to watch anime all week after work instead of poking at audition for 15 minutes. In this episode we briefly discuss Amazon's acquisition of Twitch TV, streaming services, and general musings related to being cordcutters. I am pretty sure that we go off-topic at some point, but that's half the fun, isn't it?
As always, thank you for listening and please feel free to subscribe to the show.