Odds and Ends: March 8th 2014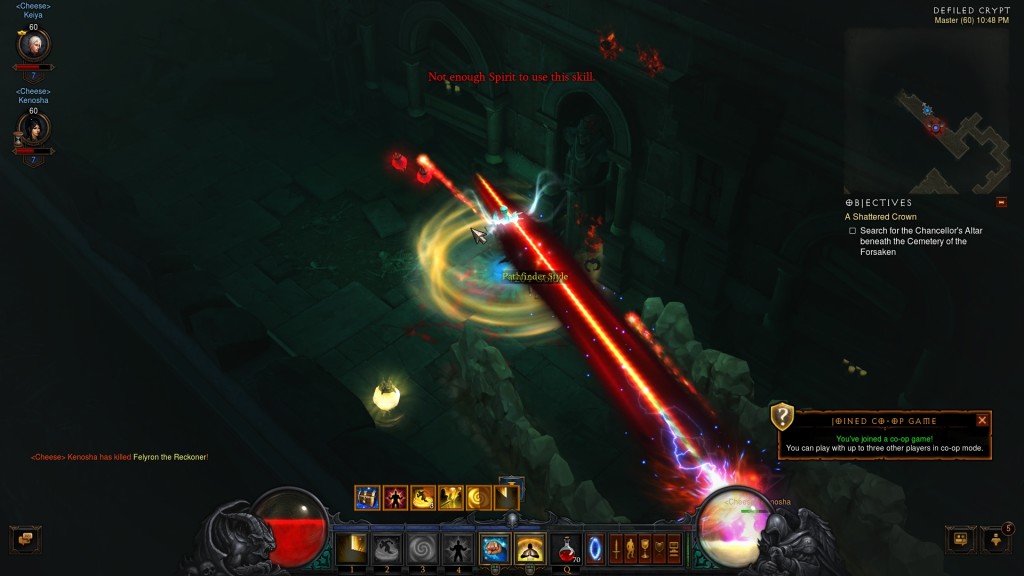 I have a few things to say about the new Thief game, in which I am still working my way through on-and-off when I find the time. But for now, as you can all see per the screenshot posted above, we have hopped on the Diablo III train once again now that patch 2.0 is in the wild. I have been hearing a lot of buzz about it lately amongst various groups, so we caved, patched the game, and gave it another whirl on Friday. Loot that I could use (decent loot at that) actually dropped more than 0 times when we were playing last night. That in itself is pretty amazing. I am still pretty iffy on the expansion pack which is set to release during the later parts of this month, but mostly because I am not certain that I really need to buy yet another new game. Other things:
Picked up Animal Crossing New Leaf yet again, finally unlocked T&T Emporium, finally created a pattern mule, unlocked the QR code reader on said pattern mule and laid down patterns (new project is to make my town look less ass).
Threes is my new favorite iOS game.
Finally purchased a new camera: A Sony NEX-6 with a 16-50mm lens. Greatly looking forward to taking photographs of absolutely everything.
Also: Camera things are frickin' expensive and for some reason, all of my newer hobbies seem to involve A. Shooting things with various precision instruments and B. Spending money.